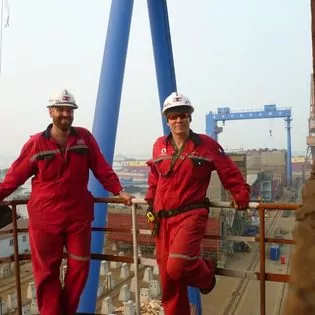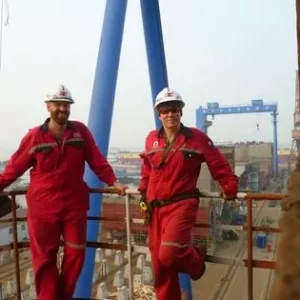 In this Employee Spotlight, get to know Brian DeRoche, District Manager of our Portland, Oregon office. Read below to learn about Brian!
How long have you worked at Transmarine?
I came on board with Transmarine in 2015.
What's something you enjoy about your job at Transmarine?
Believe it or not, I love the challenges! Every day there is a new problem or issue to work through, but it's always something new and different… which keeps me thinking and learning all the time.
How would your Transmarine coworkers describe you?
Hmm, good question. How about "knowledgeable, hardworking, and fair"?
Tell us about an exciting or interesting project you worked on at Transmarine.
An operator once approached us with a plan to bring cars into a dock that had never handled such vessels. I collaborated with the operator's shore captain, stevedores rep, and port rep to devise a workable docking and mooring schematic and provided spotting instructions for all parties to employ during the berthing of the ship. It was very challenging but SO rewarding to see the vessel properly berthed just as we had planned
It is only through the outstanding work of our dedicated, highly skilled staff that Transmarine has become a market leader in U.S shipping agency! With excellence on display daily – from our trained boarding agents to our experienced managers – our hardworking people deliver value-creating agency service for the most prestigious firms in the shipping industry.
How long have you worked in the industry?
I worked on the Owner/Operator side of things for Canada Steamship Lines (CSL) for about 13 years, then had a brief stint with Oregon DEQ as a ballast water inspector—all in, I've spent nearly 20 years in the industry.
What is your professional background before you started work at Transmarine?
I spent 13 years at CSL in a variety of roles, including Post Fixture, Operator, and in Documentation. I finished with CSL as Contracts Manager, where I served in a Chinese shipyard about 90 minutes outside of Shanghai.
What do you enjoy doing in your free time?
My wife and children are my life! I really enjoy teaching and sharing with them my love of the wilderness, namely through skiing, fishing, and boating. Someday when the kids have grown a bit, I look forward to teaching them how to scuba dive—a lifelong passion that my wife and I share.