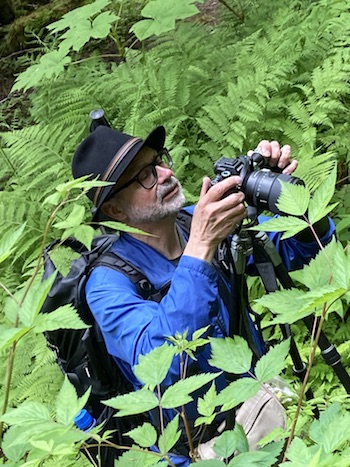 All Hands On Deck! Transmarine's far-reaching staff takes with great seriousness and pride the trust that owners and charterers place in us. With excellence on display daily – from our trained boarding agents to our experienced managers – our veteran staff works hard to positively impact the safe coordination of your highly valuable vessels and cargo operation.
In this Employee Spotlight, get to know James Papp, Head of Strategic Ventures out of our Bellingham, Washington, office. Read below to learn about James!
How long have you worked at Transmarine?
I joined Transmarine in June of 1983… that'll be 40 years this summer!
What's something you enjoy about your job at Transmarine?
I enjoy our people! I'm SO grateful to know them and thrilled to see how much they support each other. I'm always impressed with the way our team manages our complex and vital business each day.
How would your coworkers describe you?
Great question! How about "knowledgeable, diplomatic, and calm"?
Tell us about an exciting or interesting project you worked on at Transmarine.
It's hard to pick just one! It has been quite a journey, working many positions in the company and developing a holistic view of our fascinating line of work along the way. I loved being the Seattle District Manager before I was promoted to executive roles. As CEO, managing the process that led to us becoming part of the Horizon family was an incredible experience.
How long have you worked in the industry?
In the maritime world, I have only ever worked for Transmarine… like I said, that's nearly 40 years!
What is your professional background before you started work at Transmarine?
Technically, I don't have a professional background that predates my time with Transmarine. My college Transportation Geography Studies professor introduced me to ship agency, which was his favorite job before he entered academia. His stories about crazy things that happened in the shipping business drew me in and I followed that path forward. It took me only a year after graduation from University of Washington to get a job in Agency.
What do you enjoy doing in your free time?
I enjoy hiking, being with nature, photography, writing, and spending quality time with my wife, Lisa.